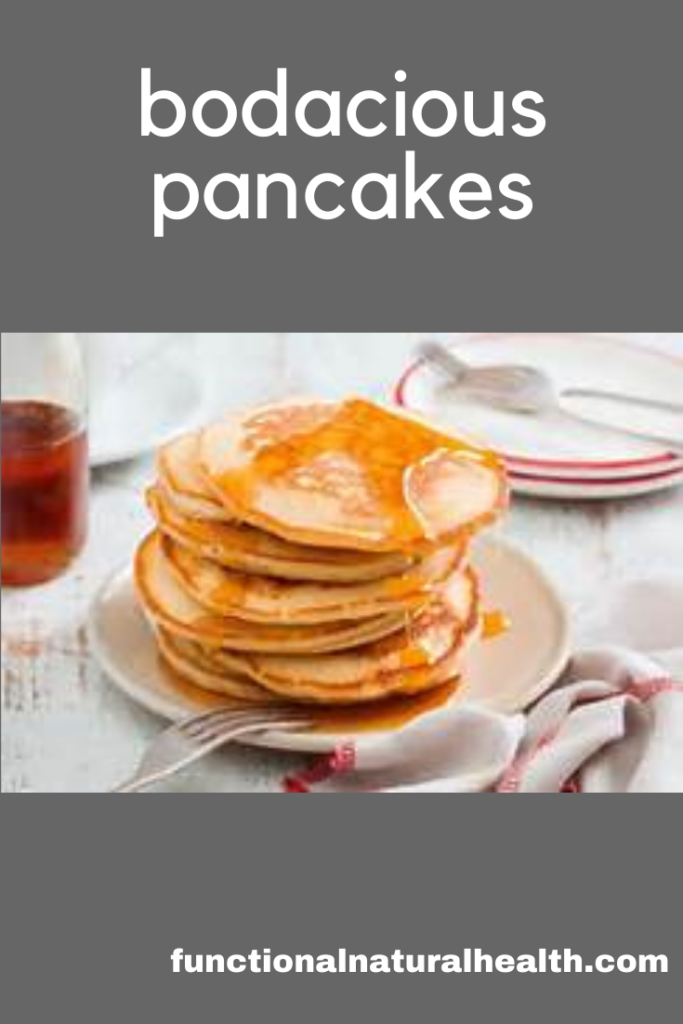 These gluten-free, dairy-free, grain-free pancakes are light and comforting without the heaviness of many similar recipes which include almond or coconut flour. A truly nutritious, balanced treat! This recipe serves about 4 people, but it is easy to halve or double for a different crowd. I highly recommend leftovers; toast them later and spread with peanut butter for a delicious snack.
5 large bananas, ideally very ripe (covered in little brown spots)
8 organic eggs, ideally extra large size
2.5 Tbsp organic peanut butter (if peanut is an issue, use sunflower butter or almond butter)
2.5 tsp chia seeds
2 tsp vanilla extract
1.5 tsp cinnamon
1/8 tsp nutmeg
1/4 tsp sea salt
1/2 tsp baking soda
1 tsp baking powder
Optional: about 8 drops of liquid stevia extract (good for those with a sweeter palate – or perhaps help you to avoid slathering them in syrup. )
Coconut oil for cooking
Put all ingredients in a mixing bowl, adding the chia seeds last. Blend with a hand or standing electric mixer on medium-high speed for about 15-20 seconds (a hand blender will work too). Don't over blend; some dime-sized bits of banana are fine and will make for a lovely texture. Let batter stand while you prepare the pan.
Put 1 Tbsp coconut oil in a cast iron, ceramic or stainless steel skillet or large saucepan. Heat on medium heat until coconut oil is shimmering and spread evening across the pan. Stir batter gently a couple of times to blend it; the chia seed will have thickened the mix while sitting. Drop batter about 1/8 cup at a time – to make 3-4″ pancakes. Cook until edges start to brown and top surface has some air bubbles. Flip and continue cooking about 1 minute. Don't overcook, or they will be dry. Use more coconut oil for each batch.
I loved these pancakes without any topping, as the banana flavor is wonderfully sweet. The peanut butter adds richness without any real peanut flavor. Savor the delicate flavors and light texture; a douse of maple syrup would probably drown it all out.